Dear Ladies!
For the fifth time, we invite you to this unique event Cause I'm a Women. This year edition's theme will be "I'm feeling good".
We have invited excellent instructors from Poland and abroad who will conduct dance workshops on three levels, focused mainly on solo movements 🙂 As part of accompanying events, we invite you to retro hair and burlesque workshops.
For the first time we also have Lindy Hop workshops for you, which will help you to better understand connection as well as leading and following parts.
We also would like invite you to three great parties, which we will of course let men in. On Saturday will be a unique Masquerade Ball in the beautiful DK Giszowiec hall.
Speaking of the guys… in this edition we have prepared for them the event Cause I'm a Man | Warsztaty Dla Panów, so you can come to Katowice together.
In addition to dance and parties there is a number of accompanying events related to fashion and styling. Open lectures led by Pin Up Candy and Cherry Bee, workshops and presentations. If you have too much clothes in your closet, bring them in! You can sale or exchange them during Retro Clothes Exchange. There will also be some contests you can take part in.
Save the date and check also here: https://www.facebook.com/events/1877948582256096/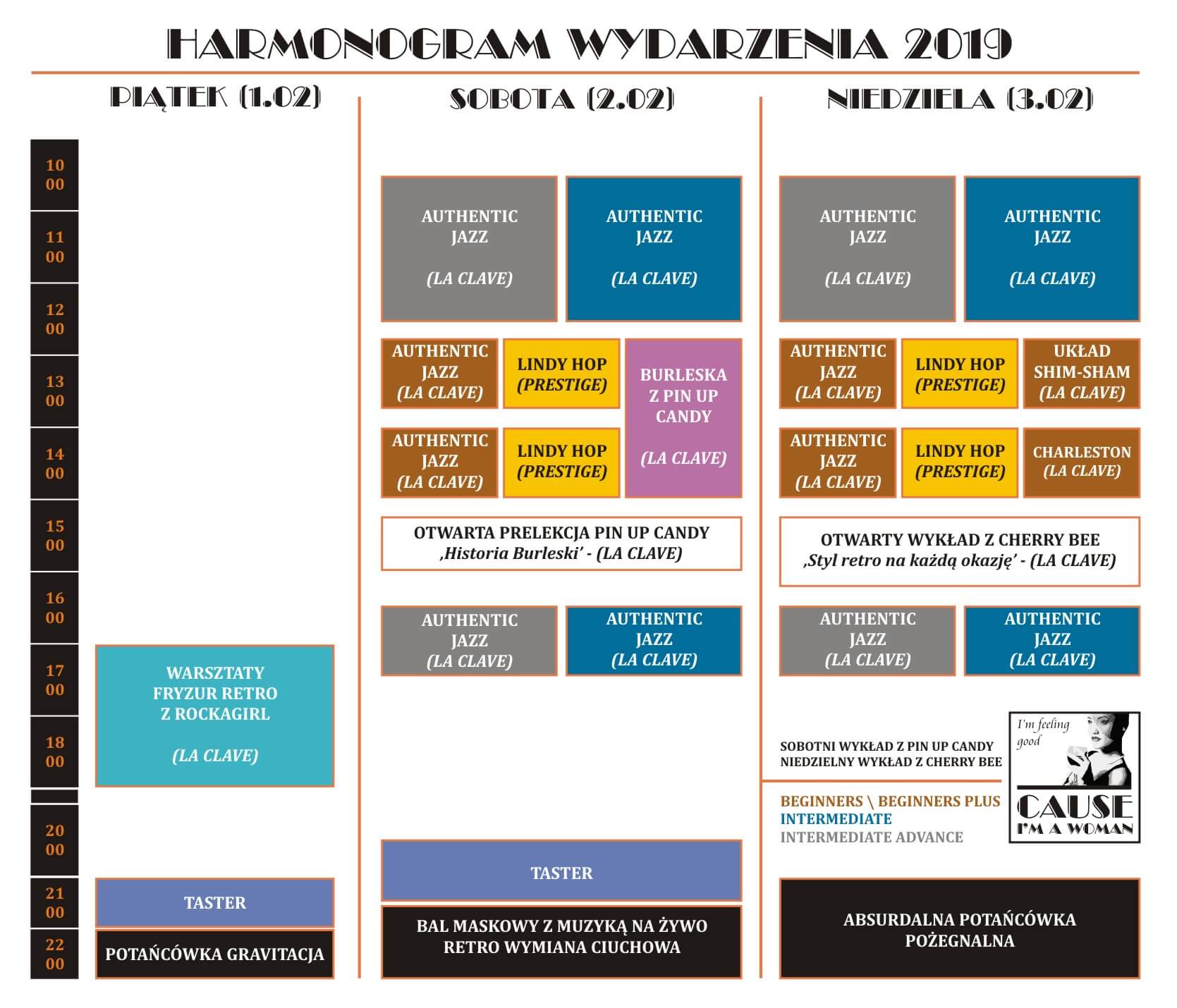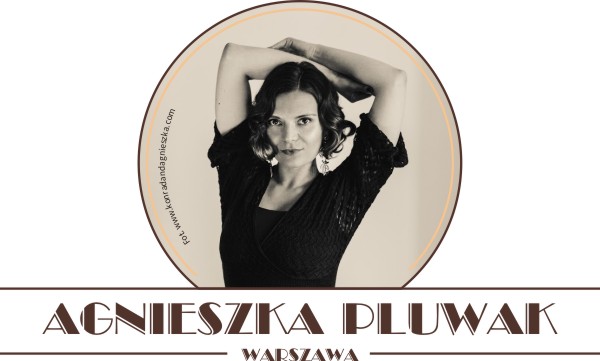 Agnieszka started dancing at the age of 7. She trained, among others ballroom dancing, afro, hip-hop and modern and Broadway jazz. Extensive experience and enthusiasm naturally directed Agnieszka towards teaching. She taught modern and social dance, among others in Germany and Spain, and is currently developing the Warsaw blues scene with Konrad Pruśniewski as part of Swingout.pl • Swing Dance Studio. While conducting classes, she is constantly looking for new methods of transferring knowledge, inspiration and development of each participant. She is a finalist of prestigious blues dance competitions, including during the Drag the Blues festivals in Spain (third place in J & J 2016 competition, second in crazy J & J 2015), Bluesila in Lithuania (second place in the J & J 2015 competition) and allin 'Blues in France (1st place in solo category, second in J & J 2016) .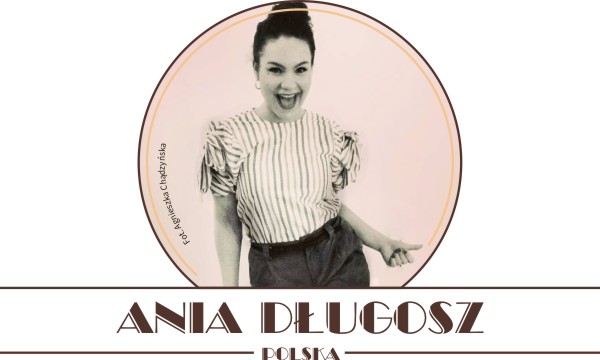 Ania is a person who, with her wide smile, seems to be the happiest person in the world. He actively participates in the development of the swing scene in Poland, now in Warsaw. She regularly travels to foreign workshops, but the greatest inspiration for her are artists of the past decades, such as: Judy Garland, Gene Kelly, Fred Astaire, Nicholas Brothers, and Bob Fosse. He has always been dancing, constantly and everything, because when he hears the music, he can not sit still. On the dance floor she plays the roles of both followerki and leader, however, solo dances are her most passionate. Today, the instructor, choreographer and still an urgent student, is happy to share his knowledge with others.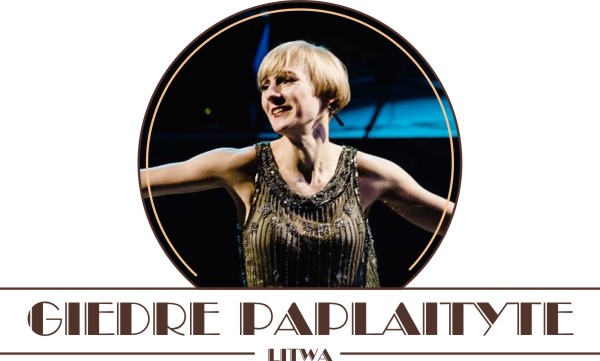 Giedre fell in love with jazz dances more than a decade ago and can't really remember the life before lindy hop and all that jazz. When she's not teaching around the world, one can find Giedre burning the dance floor in one of her homes - may it be Vilnius or Berlin. Giedres' secret for inspired life is to never stop learning and sharing the love for music and dance. She is known for her spontaneous performances to traditional jazz music and happy intuitive teaching. In her classes you will work on expression and musicality, but also on movement techniques that will make you a stronger and more selfconfident dancer.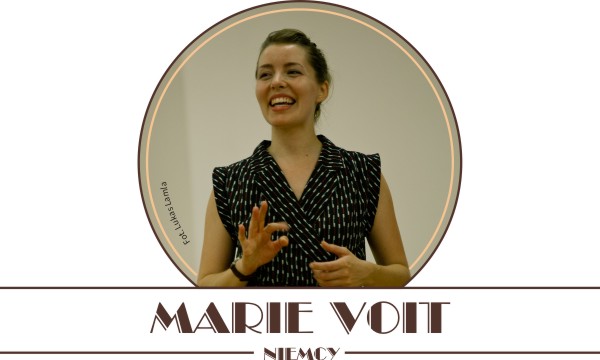 Marie started dancing when she was only 6 years old. Practicing ballet for over 10 years, as well as trying Hip Hop, Jazz and Tango, she had the opportunity to acquire in-depth knowledge about consciousness and control of her own body. When she finally found Lindy Hop on her way in 2012, it was love at first sight. Since then, she has participated in as many workshops, classes and competitions as possible and began to teach dance in 2013. Having completed the regular teaching of Linda Hop and Authentic Jazz for the Dresden Hepcats as well as local and international workshops, Marie currently lives and teaches in Berlin. The combination of her long experience in dance and passion for Swing and swing rhythm means that everyone enjoys the lessons she carries.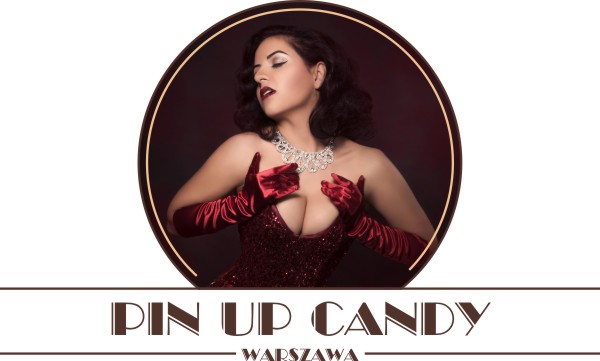 Pin Up Candy, the Queen of Polish Burlesque, is an international, award-winning burlesque star. Her shows are known in such places as Paris, Berlin, Vienna, Tel Aviv and Ibiza. In 2016 at the international festival in Moscow she won the crown of the Queen of Classical Burlesque. Pin Up Candy is the most recognizable star of this art in Poland, you can know it from programs such as Mam Talent, sit on the jury of the polsatowskiego Let's Sing Together program. All Together Now, Cooked, DD TVN, Question for breakfast, Dobrenocki and from the publication: Wysokie Heels, Maxime, Glamor, Claudia, Przekrój, Super Express and many more.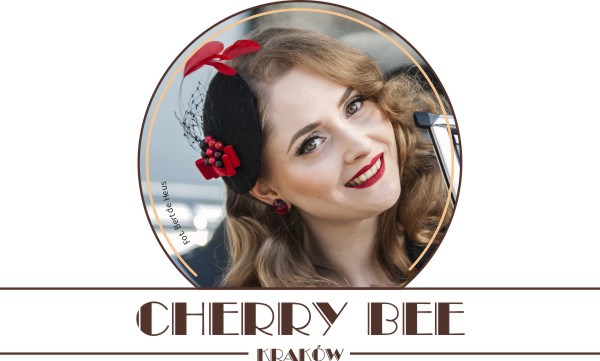 Cherry Bee: The first Pole who twice stood on the stage in Las Vegas during the biggest Rockabilly festival in the world: Viva Las Vegas. Finalist Miss Viva Las Vegas 2018, Vice Miss Los Ama's 2017 in Belgium. Organizer of the largest Pin-Up Zones in the country. Model and propagator of the Pin-Up style in Poland, founder of the group on FB: - Retro in Poland - without sales posts Ambassador of the brand: Woody Ellen Bags in Poland. The author of the blog: The Pin-Up Room and the YouTube channel under the same name.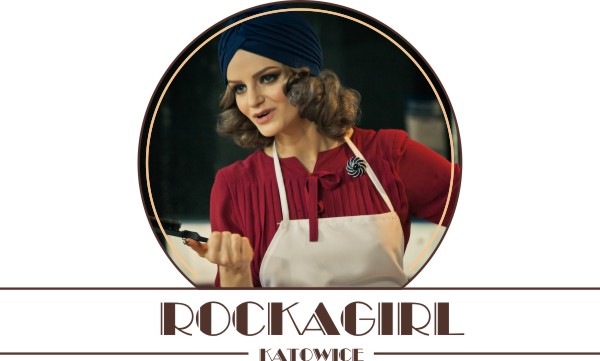 Rockagirl to najpopularniejsza modelka retro i pin-up w Polsce. Kojarzona przede wszystkim ze współpracy z markami odzieżowymi i bieliźnianymi z Polski, jak na przykład Greta Store i Natabo, oraz z zagranicy, między innymi The Seamstress of Bloomsbury, Glamour Bunny czy The Deco Haus. Poza tworzeniem stylizacji do każdej sesji, Rockagirl samodzielnie przygotowuje swój makijaż oraz fryzury. Współpracuje z profesjonalnymi fotografami z całego kraju, lecz wiele zdjęć wykonuje także sama w domowym studio.

FREE RETRO SWAP
During your weekend you will have the opportunity to exchange and sell retro clothes that you have in wardrobes. This is a great opportunity to ventilate the wardrobe, get new creations and prepare for the new year in vintage style.
Detailed rules for the sale and exchange of clothes will soon be available.
We do not charge any fees, and the event is open to all Ladies!
SATURDAY BALL
2 February 2019 | 20:30 - 0:00
Ballroom MDK Giszowiec
Plac Pod Lipami 1 - 3
SATURDAY LECTURE WITH PIN UP CANDY (IN POLISH)
Event is free and for everybody. We will talk about history of Burlesque.
Lecture in polish language only.
La Clave
2 February 2019 | 15:15 - 16:00
SUNDAY LECTURE WITH CHERRY BEE (IN POLISH)
RETRO STYLE FOR EVERY OCCASION.
If: - you always wanted to try to dress up in a "retro style", but you are afraid of comments about being disguised,
- you do not know how to start,
- you do not know how to complete the wardrobe,
- you do not know if modern brands can be helpful?
In this situation, this lecture combined with the presentation is for you. Our host will show you that dressing up "retro" every day, including dance classes, is possible 🙂
La Clave
3 February 2019 | 15:15 - 16:15
WORKSHOPS WITH ROCKAGIRL (IN POLISH LANGUAGE ONLY)
We cordially invite all ladies interested in the retro style! During the workshop, our teacher will make one hairstyle from scratch, the individual elements of which can be freely used to create completely different hair styles. The workshops will take the form of an interactive show. You will have the opportunity to ask questions, take photos during, try out accessories, and get personal advice after the workshop.
Theoretical part:
- discussion of the most characteristic hairstyles from 1920 to 1960,
- discussion of the most common mistakes made while creating retro hairstyles,
- presentation of the necessary hairdressing accessories, cosmetics, as well as some hair accessories that are sometimes an inseparable part of the hairstyle,
- familiarization with selected literature related to the topic.
Practical part (demonstration):
- hair curling and combing in order to obtain retro waves
- victory rolls
- backroll (using a filler)
1 February 2019 | 17:00 - 19:00
Price of workshops (2 hours) - 15,00 Euro
La Clave

BURLESQUE WORKSHOPS WITH PIN UP CANDY
Burlesque is a love of femininity in a retro style and, above all, good fun. During the classes we will practice the awareness of our own body and the stage one. The burlesque workshop is a combination of choreography with the use of props and theatrical dance figures. There will be mimicry and learning elements of striptease, which is an indispensable part of modern burlesque. You will learn how to pull a glove sexy or provoke temptation with a feather feather boa. Choreography from the workshop can inspire girls to continue learning this charming stage form or it can be used during a spicy evening with a beloved one.
2 February 2019 | 12:45 - 15:00
Price of workshops (2 hours) - 20,00 Euro
La Clave

PLACES
We will gradually complete the list of places. For sure, all events will take place in the very center of Katowice, no more than 15 minutes (on foot) from the PKP railway station. The exception is the Saturday Ball, which will take place in the Giszowiec district, 15 minutes by car from the railway station
---
S1 - School Dance La Clave - Dance Workshops, Lectures  - Chorzowska 11 Street (entry from Grażyńskiego 15A)
S2 - School Dance Prestige -  Dance Workshops - Sokolska 31 Street
P1 - Gravitacja Club - Friday Party - Punkt 44, Gliwicka 44 Street
P2 - MDK Giszowiec - Saturday Party - Plac Pod Lipami 1 - 3 Street
P3 - Pub Absurdalna - Sunday Party - Dworcowa 3 Street
LEVELS
At this edition, we plan workshops at several levels of proficiency, which will depend on the type of classes. The main Authentic Jazz workshops will be on three levels, of which Audition will be the highest 2. We are planning a simple interview, which will allow our instructors to divide you into two groups and orient yourself in a level.  
AUTHENTIC JAZZ BEGINNERS / BEGINNERS PLUS
For women dancing from 0 to 6 months, i.e. not yet in contact with swing dances or dancing very briefly. The experience at Lindy Hop is also included in the internship.
AUTHENTIC JAZZ AND LINDY HOP INTERMEDIATE
For women dancing from 6 months to 1.5 years, who know the basic arrangements solo and have had contact with Authentic Jazz at workshops or courses.
AUTHENTIC JAZZ ADVANCE
For ladies dancing over 1.5 years, who know solo arrangements, have experience at Authentic Jazz and at Lindy Hop and regularly take part in classes and workshops.
PRICES 2019
Solo Workshops+Parties ( Int. & Int. Adv.)
6h classes + 2h tasters + 3 parties - 60,00 Euro
Solo Workshops+Parties (Beginners & Beginners Plus)
4h classes + 2h tasters + 3 parties - 40,00 Euro
Lindy Hop Workshops+Parties (Intermediate)
4h classes + 2h tasters + 3 parties - 40,00 Euro
Party Pass (3 Parties + 2 Tasters) - 15,00 zł Euro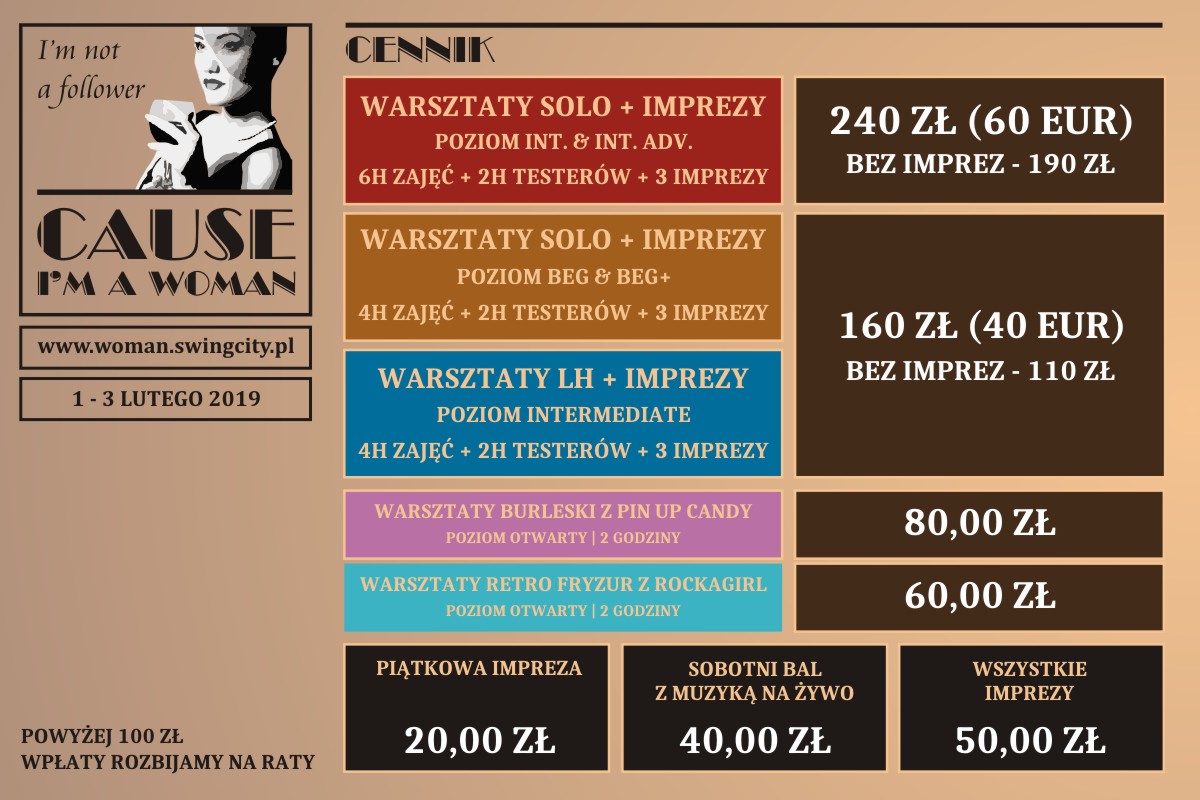 CONTACT
www.woman.swingcity.pl
e-mail: swingcity.katowice@gmail.com
mobile 693 40 60 42
PARTNERS
Vanilla Body Shop (www.vanillabodyshop.pl) - sponsor of event
---
Lukas Lamla Fotografia - partner of event
Film Parrot - partner of event
Klub Gravitacja - partner of event
Miejski Dom Kultury - partner of event
Pub Absurdalna - partner of event