♥  For the sixth time, the Swing City Community invites you to the biggest celebration of swing dances in Katowice!
♥  This time we will meet on May 18 - 21, 2023! 
REGISTRATION
REGISTRATION IS OPEN !!! WE INVITE 🙂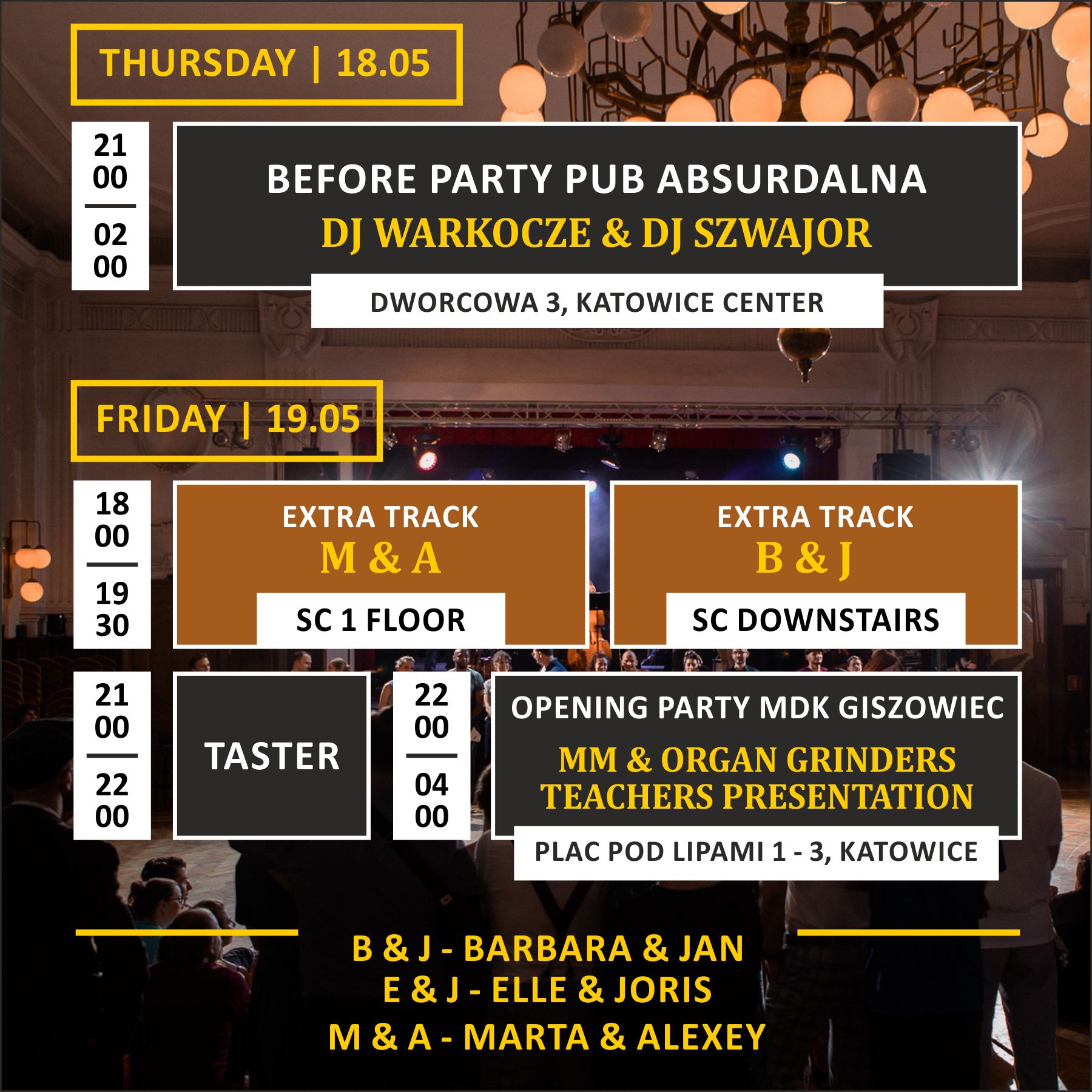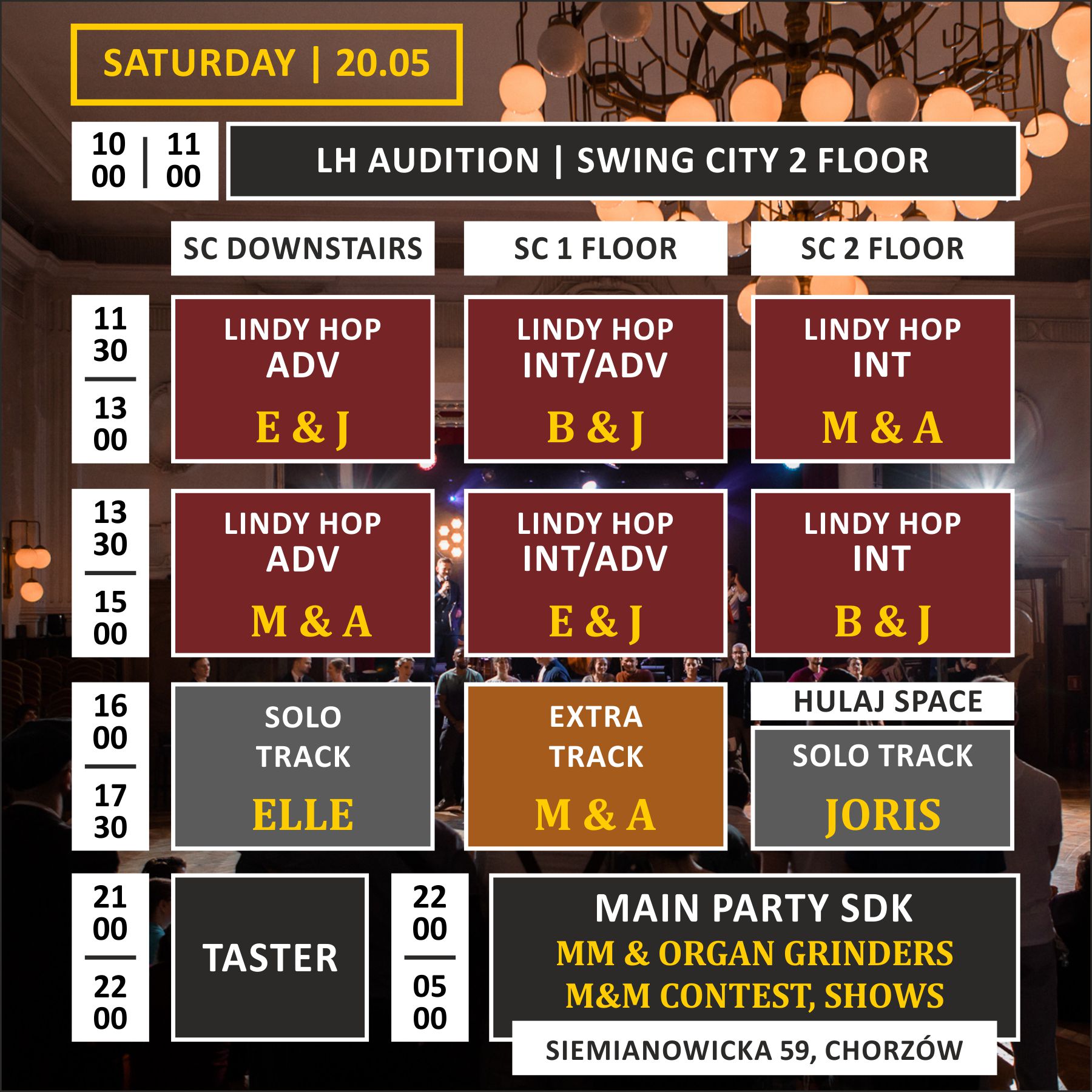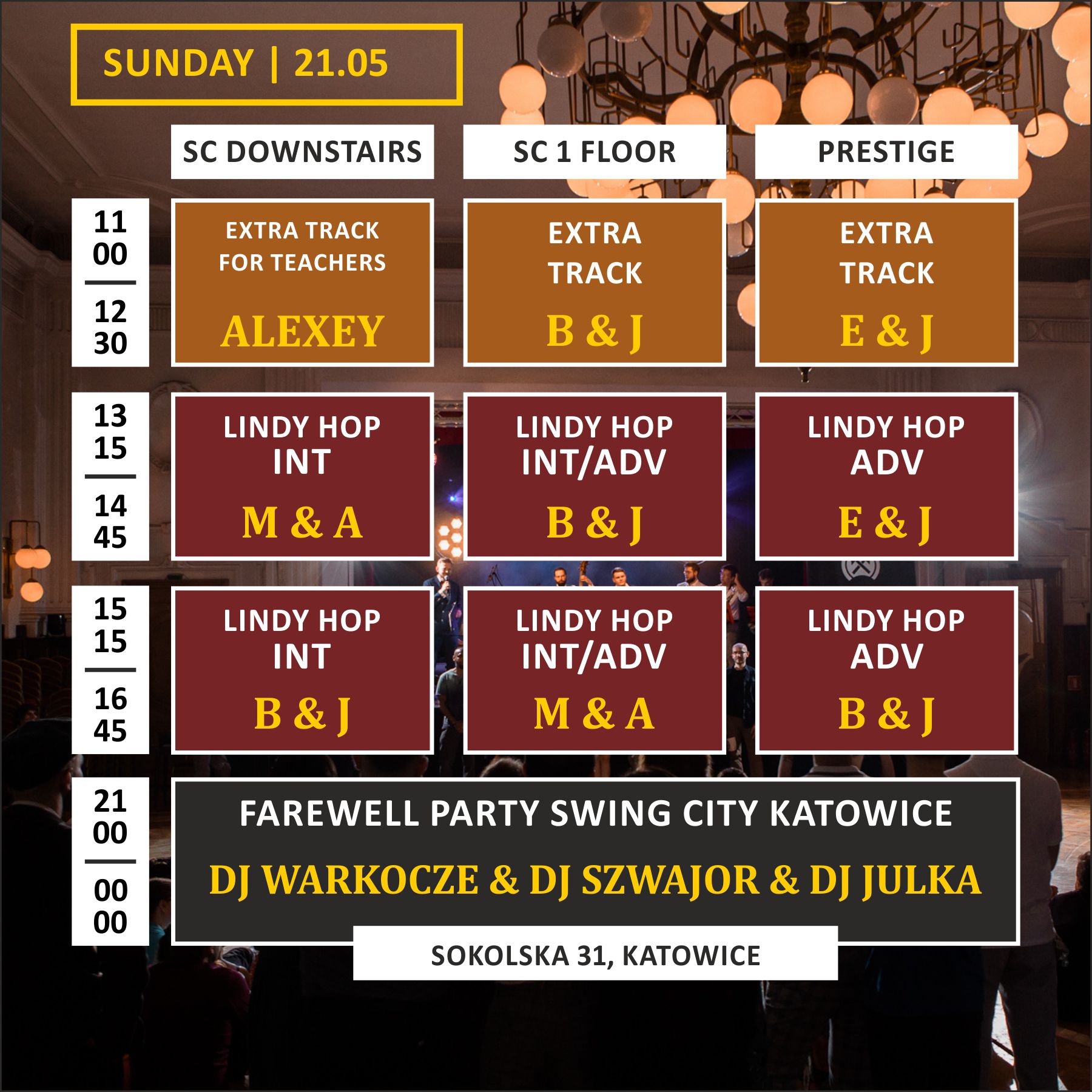 LOCATIONS
WORKSHOPS
the center of Katowice (Sokolska 31 and the surrounding area)
PARTIES
The main parties of the Festival will take place outside the city center, about 15 minutes by car. Saturday's party will be in Chorzów, but this city is adjacent to Katowice.
Before Party on Thursday
Absurdalna Pub, Katowice, ul. Dworcowa 3
Friday Party at MDK Giszowiec
Plac Pod Lipami 1-3, Giszowiec, 15 minutes by car/taxi/uber from Katowice city center
Saturday Party at Starochorzowski Dom Kultury
Chorzów, ul. Siemianowicka 59
After Party on Sunday
Swing City, Sokolska 31
PARTIES
During this edition, we invite you to 2 parties with live music. The parties will take place in 2 beautiful halls and of course each of them remembers the Golden Era of Swing 😉
FRIDAY PARTY
MDK GISZOWIEC
For the party on Friday, we invite you to the Giszowiec district, to the beautiful MDK hall, where we have danced many times and always return to this historic interior with pleasure.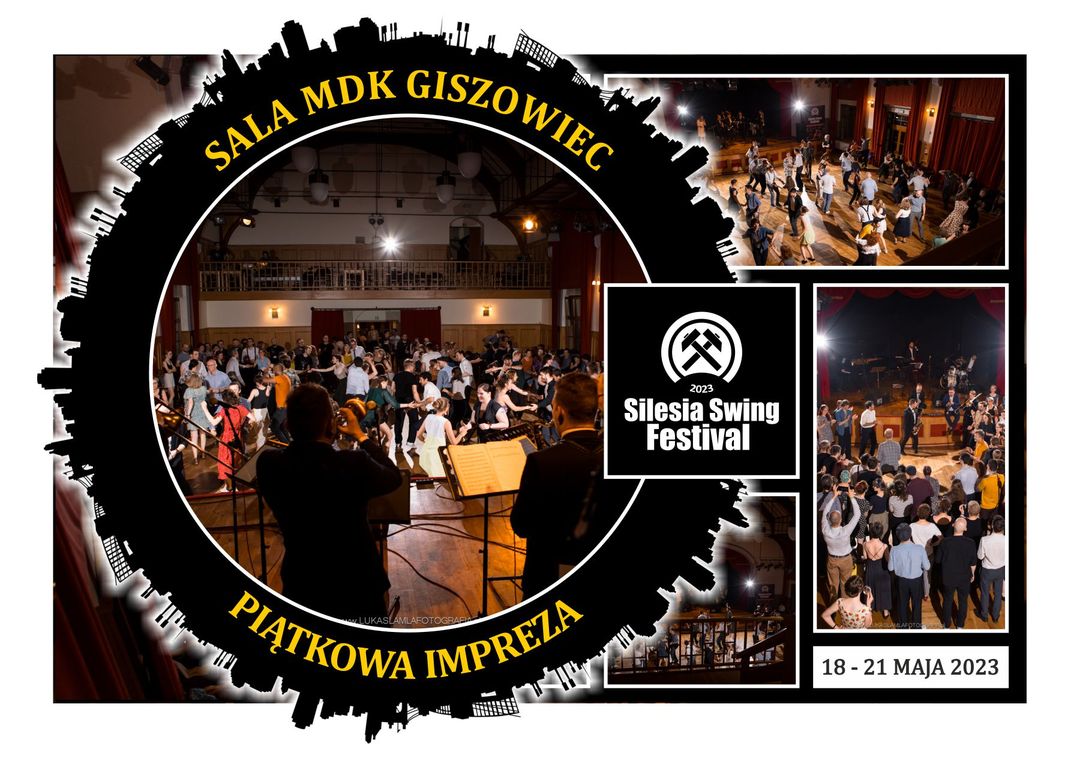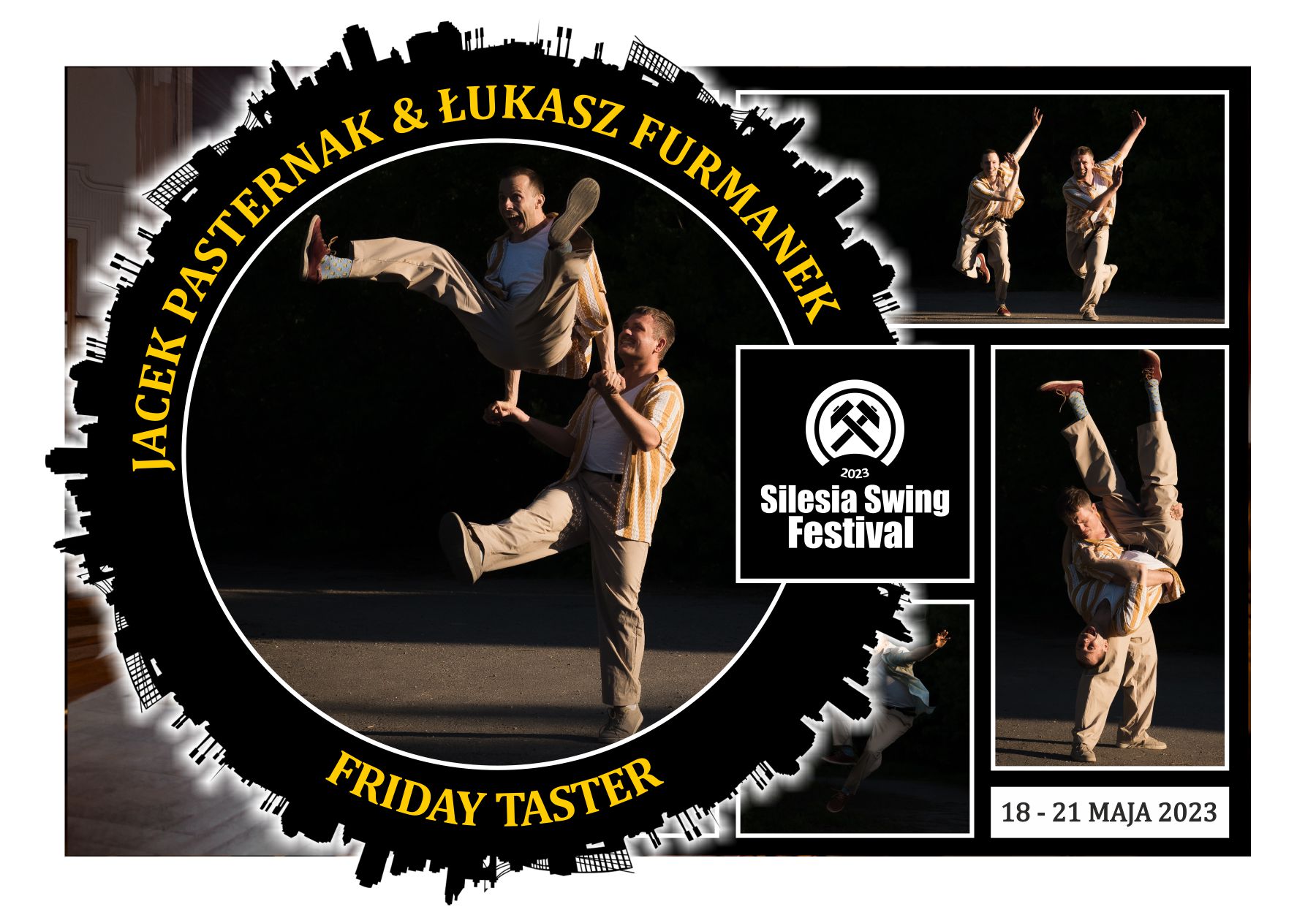 It will be a special class with a very special couple. And we believe that they will put you in a positive mood not only for the Friday party, but also for the whole weekend. Two great Warsaw dancers - Jacek Pasternak and Łukasz Furmanek - will show you dance as a new way.
Switch Your role in Charleston - Durning that taster class Jacek and Łukasz will give You new tools to make Your charleston more varied. You will discover and experience dance as a new way of communication, easily breaking out of the binary roles.
SATURDAY PARTY
STAROCHORZOWSKI DK
This is probably the most beautiful hall in the Silesian agglomeration, and it certainly looks best in photos 🙂 and the giant chandelier in the middle is impressive ...
Once again, the main party of the Festival will take place in the Starochorzowski House of Culture.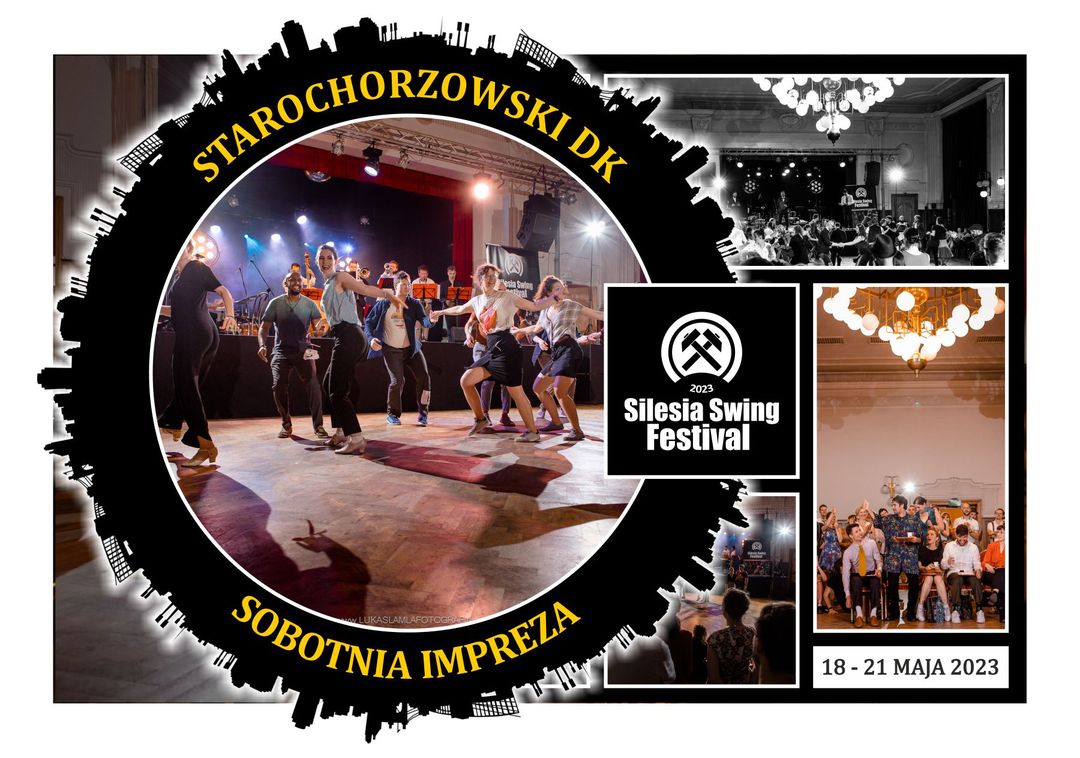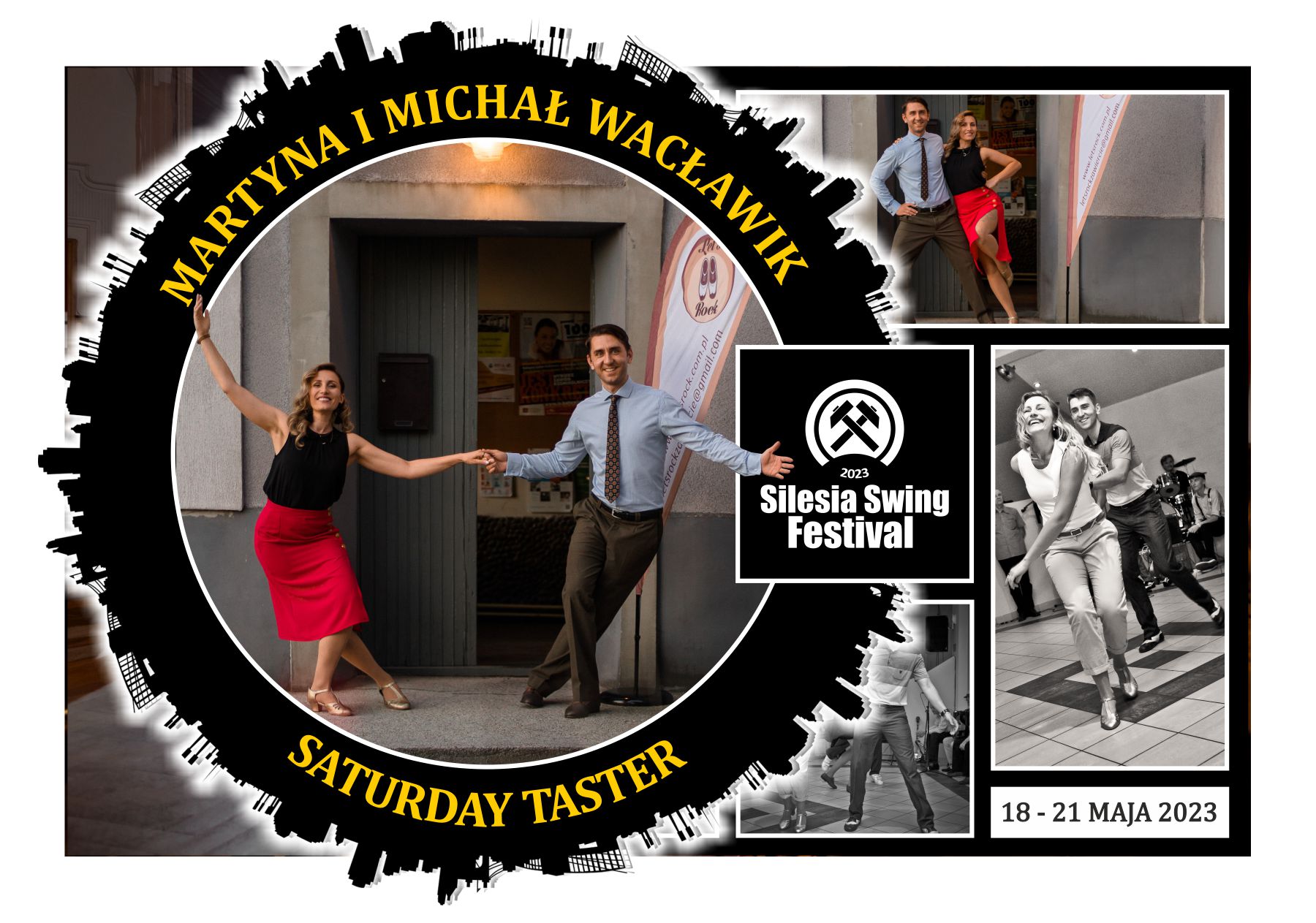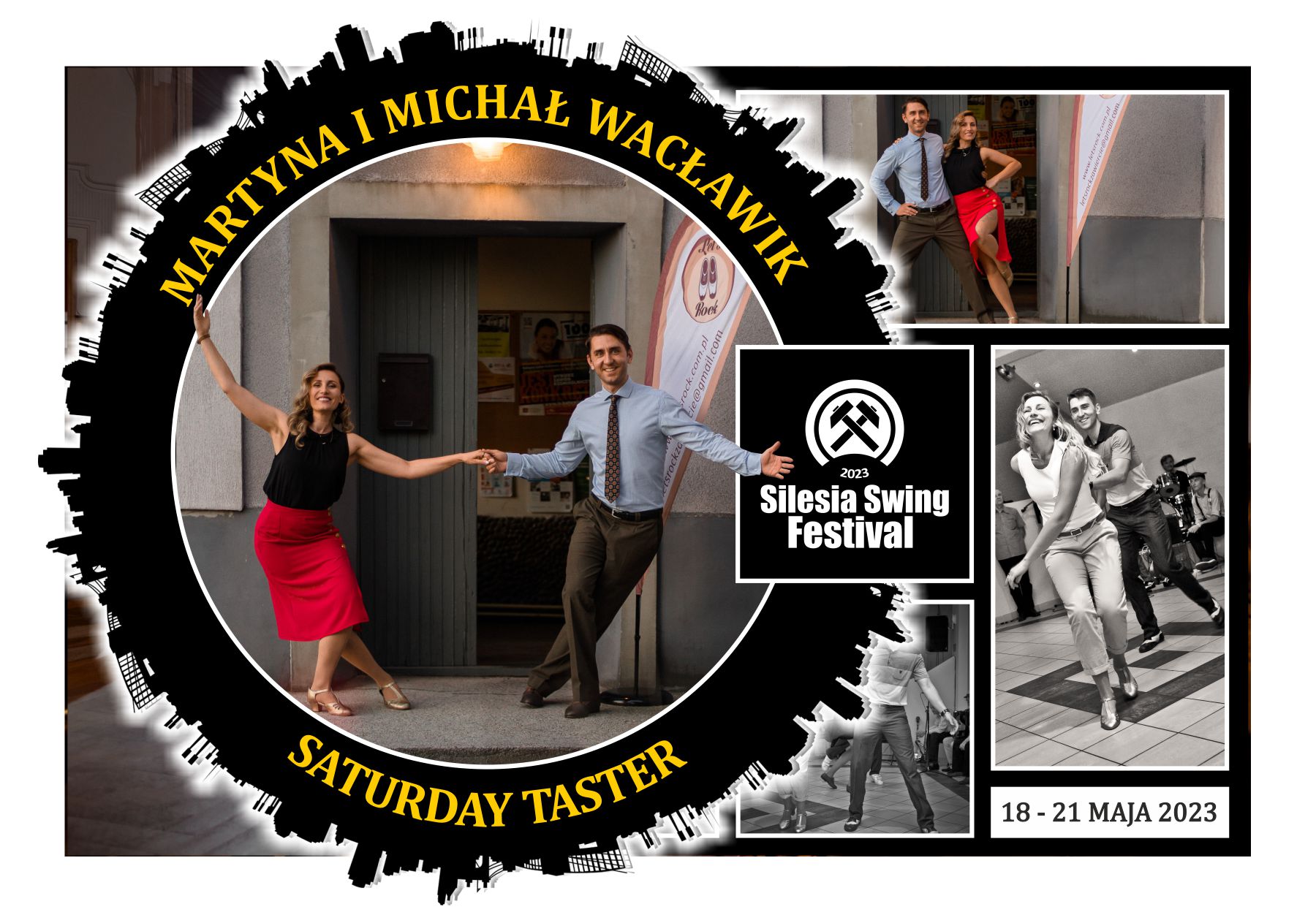 We will start our main party with great company of Martyna & Michał Wacławik. As we all know, good neighbors are a treasure, and ours are the best! They will not only join us, but they will also share with you their favorite tandem variations!
BAND
MISS MIKEY MIKE AND THE ORGAN GRINDERS - They were supposed to be with us in 2020, unfortunately we had to cancel the event. They also failed to join us in subsequent years. But this year they will finally be with us! During the Friday and Saturday party you will hear Miss Mikey May and the Organ Grinders (ISR/CZ)!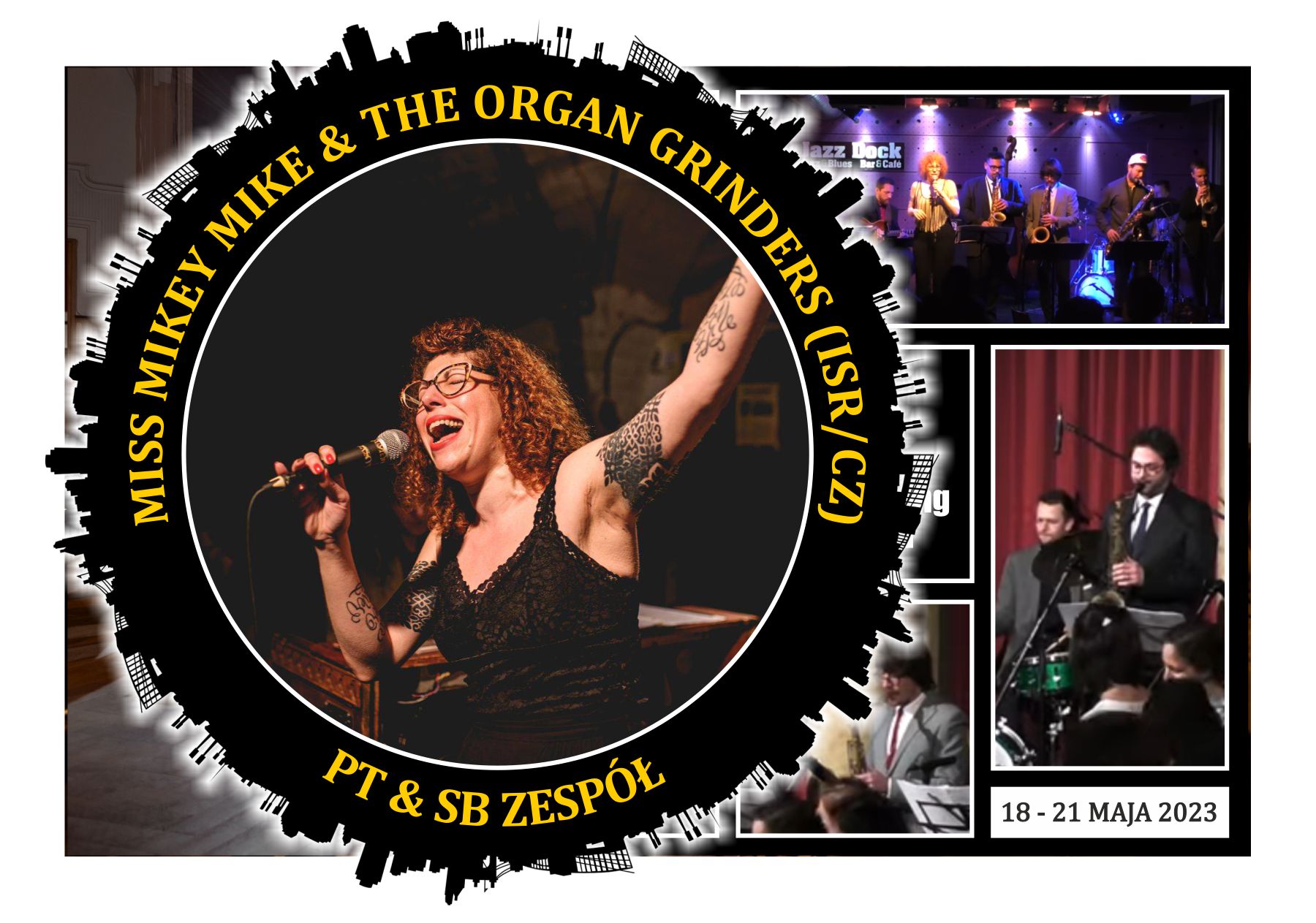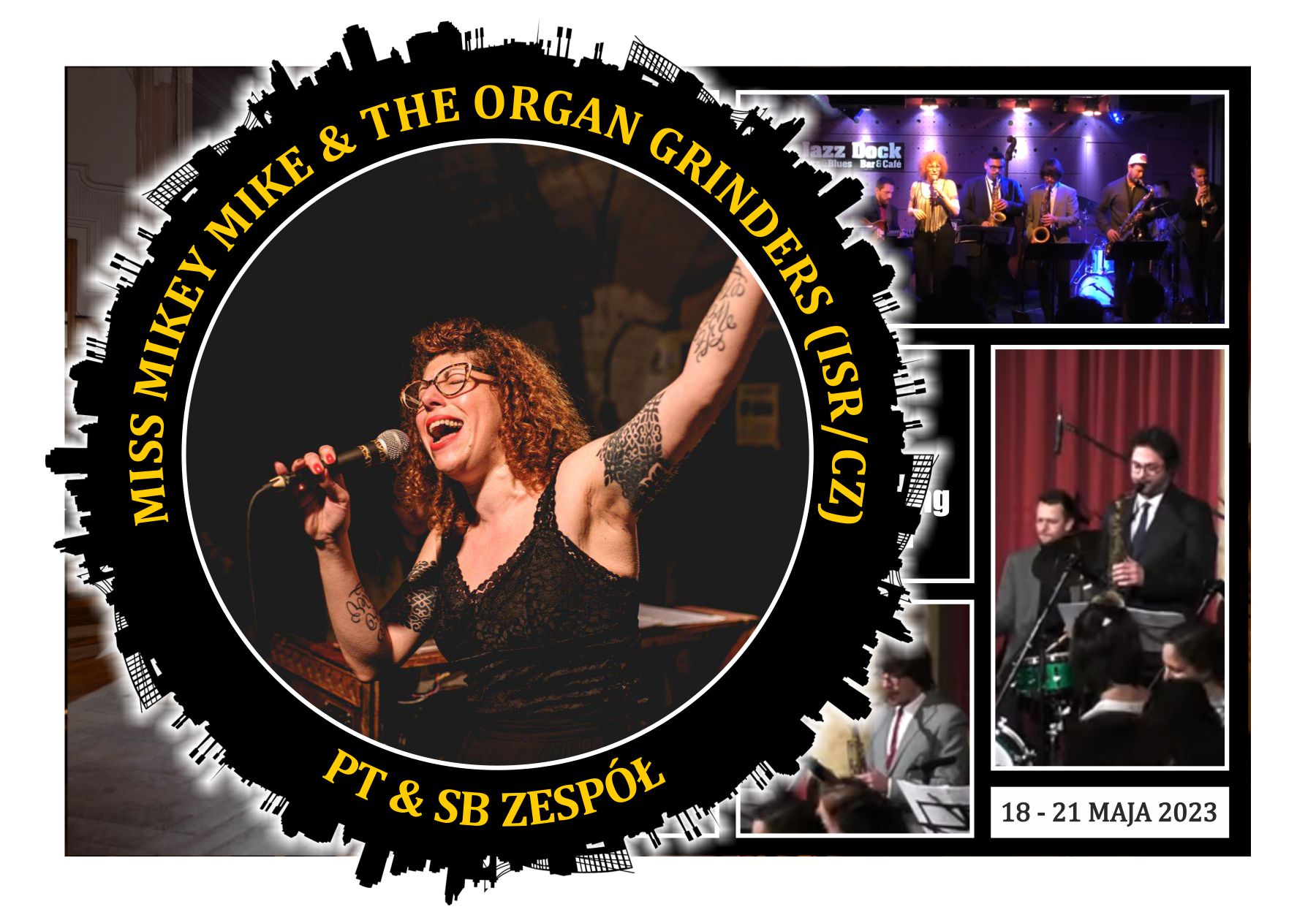 BIO
Miss Mikey May is a powerful, soulful vocalist with a background in theatre, cabaret, burlesque, and social dancing. The Organ Grinders is her Hammond-organ focused Swing and Blues project, featuring some of Czech Republic's top Jazz and Blues musicians. Their music explores the wider ranges of Swing and Blues music in a dancer-friendly package, and if you've seen them perform at dance events throughout Europe then you'll know you'll have a groovy great time!
Videos:
https://youtu.be/95Uyw8EWVyE
Links:
http://missmikeymay.com/
https://www.facebook.com/MissMikeyMaySings/
DJ TEAM
DJ JULIA
DJ Julia will be playing at our event for the first time. Passionate about jazz music, explorer and fan of Count Basie and Oscar Peterson. She will watch you closely and adjust the playlist so that you have enough energy for the next track
DJ JAN
As we all know, our guest Ján Kubriczký is a great dancer and teacher. This time he would like to share with you some of his favourite songs. We are very happy, that he will join our gret DJ Crew during this year Silesia.
DJ SZWAGIER
Michał is another debutant. He is newcomer only on our event and normally you can meet him from years. What's important, he's feeling good on the both sides of speaker. We are very happy and can't wait to hear all this juicy aounds he will serve us during parties.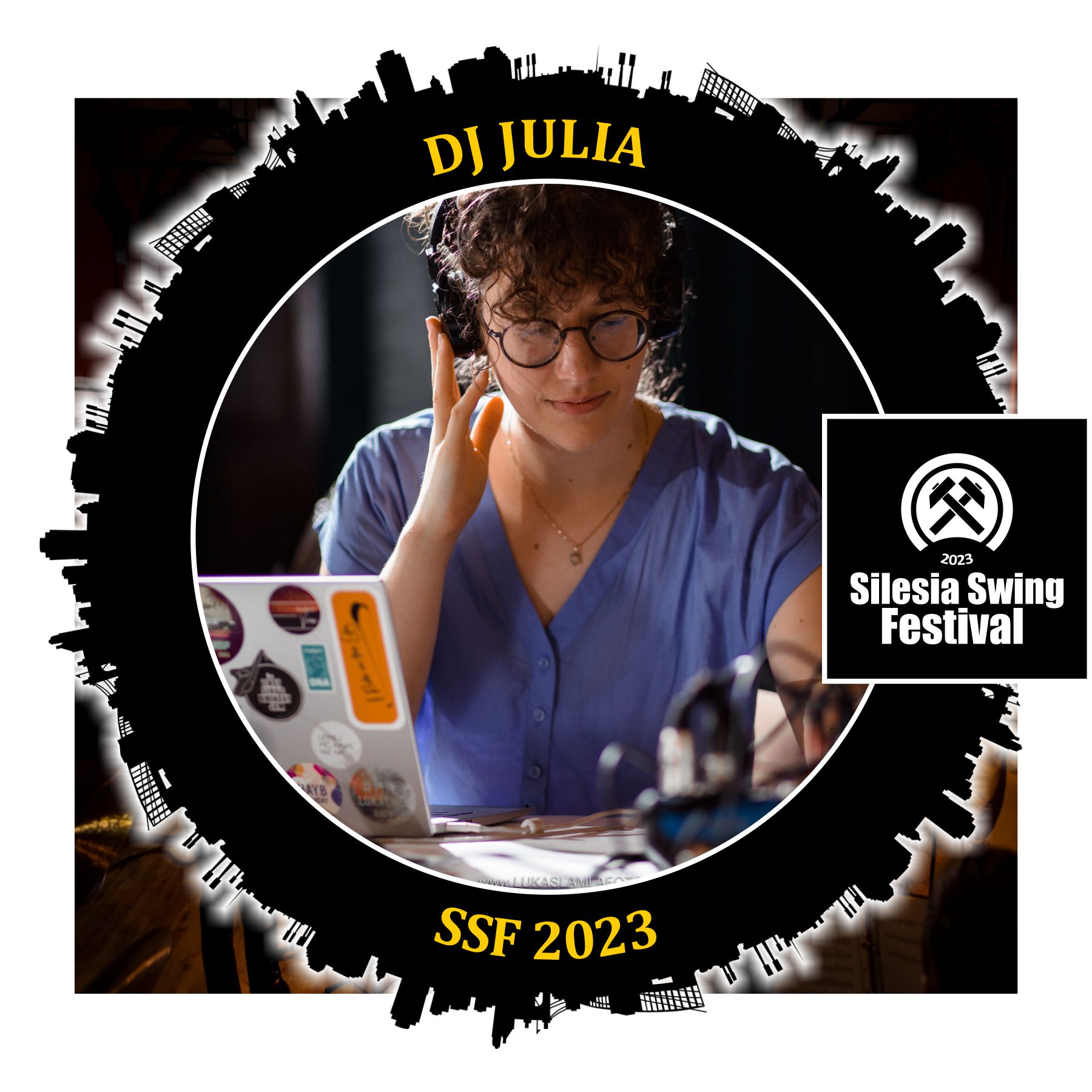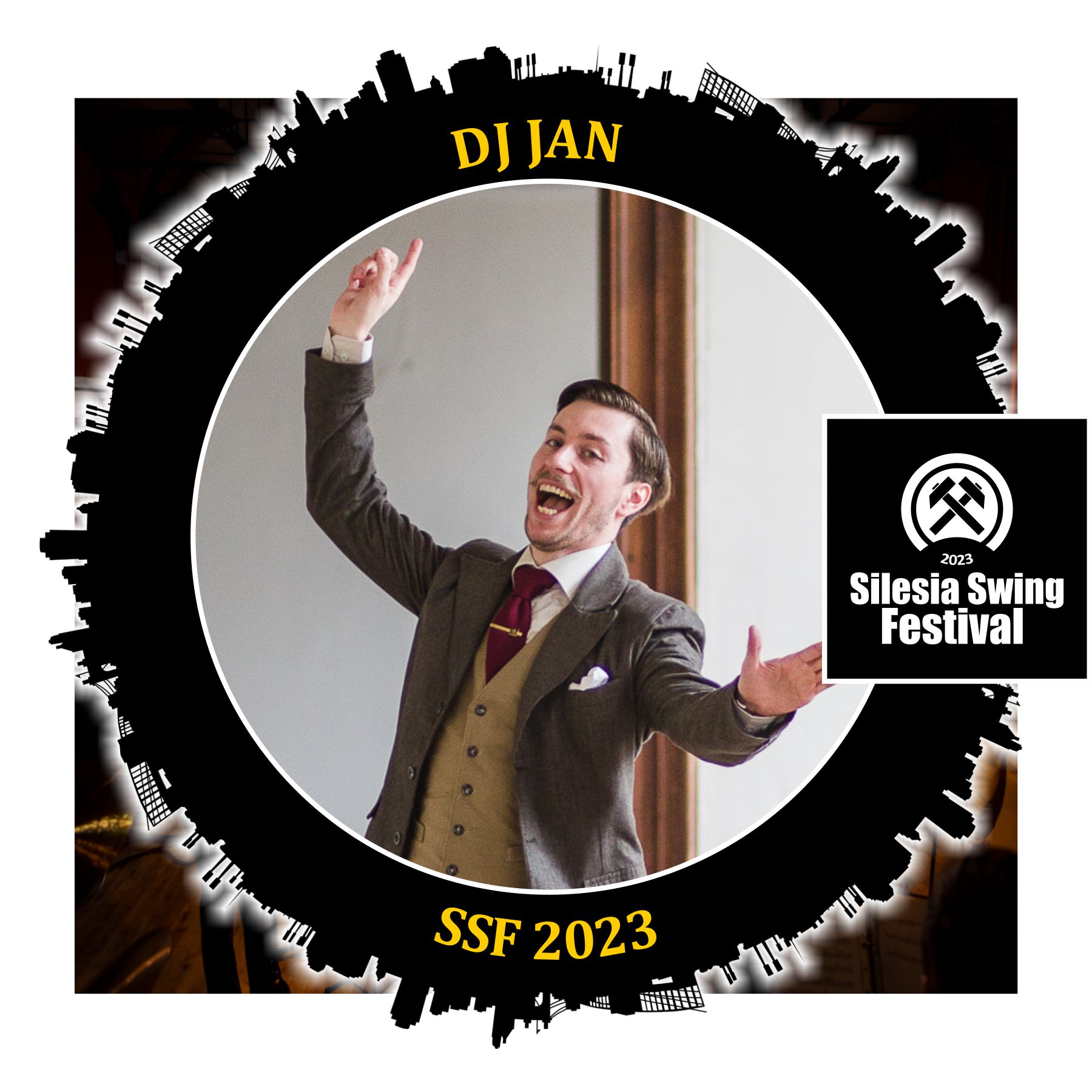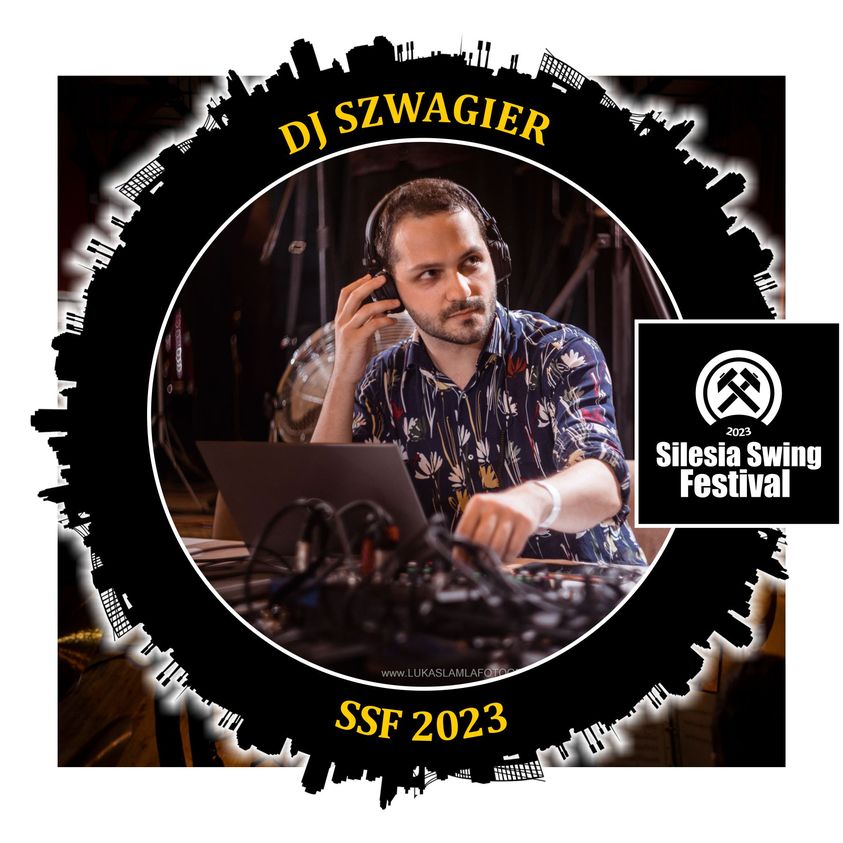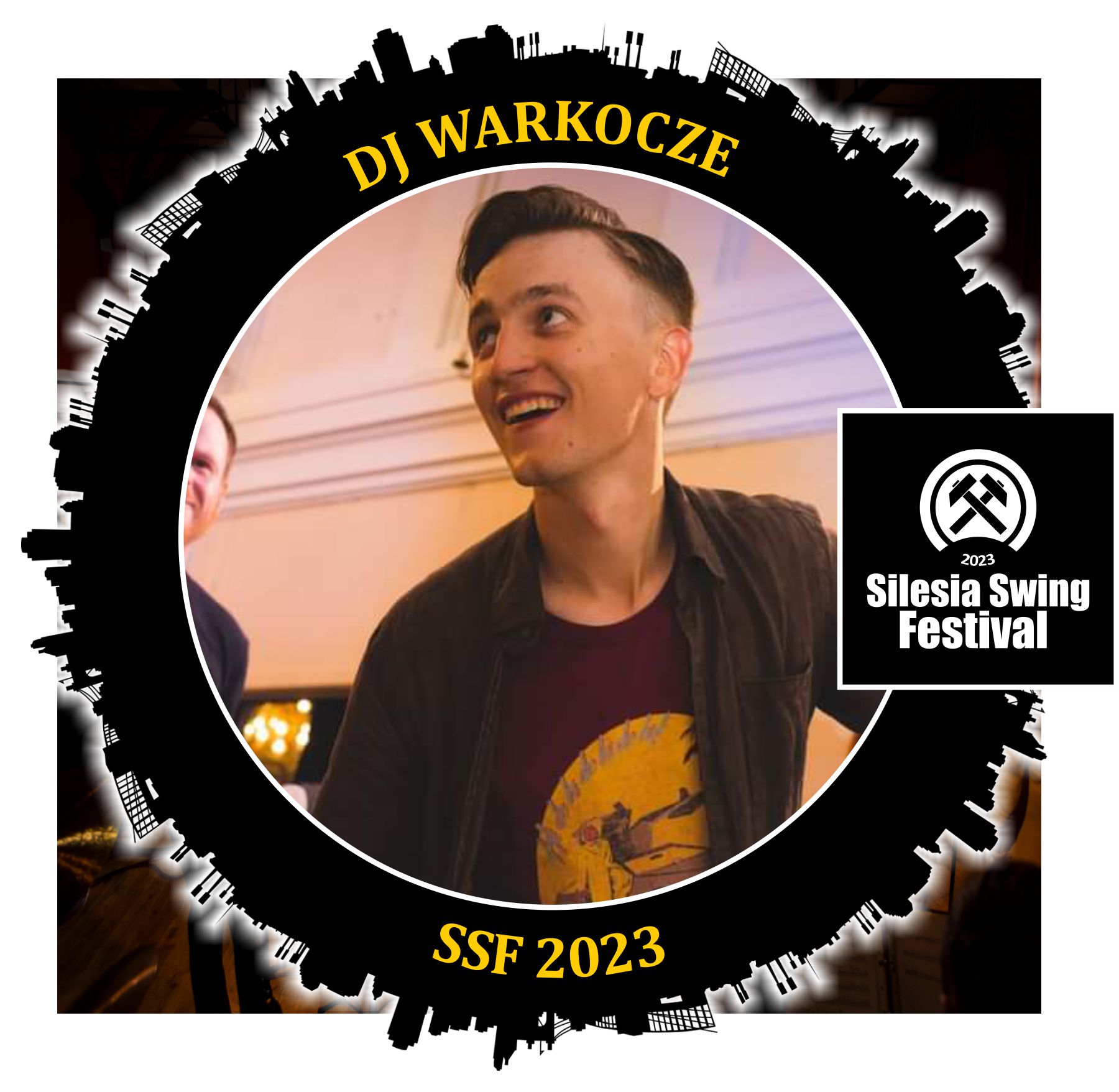 LEVELS
This year we have planned 3 levels of Lindy Hop classes: Advance, Intermediate/Advance and Intermediate. Audition will decide about group allocation. For those who do not want to participate in the Audition, we have provided the opportunity to sign up for the Intermediate group.
Intermediate level: level for people who danced in rhythmics on 6 and 8, had contact with Lindy Hop during workshops or classes and want to gain new knowledge.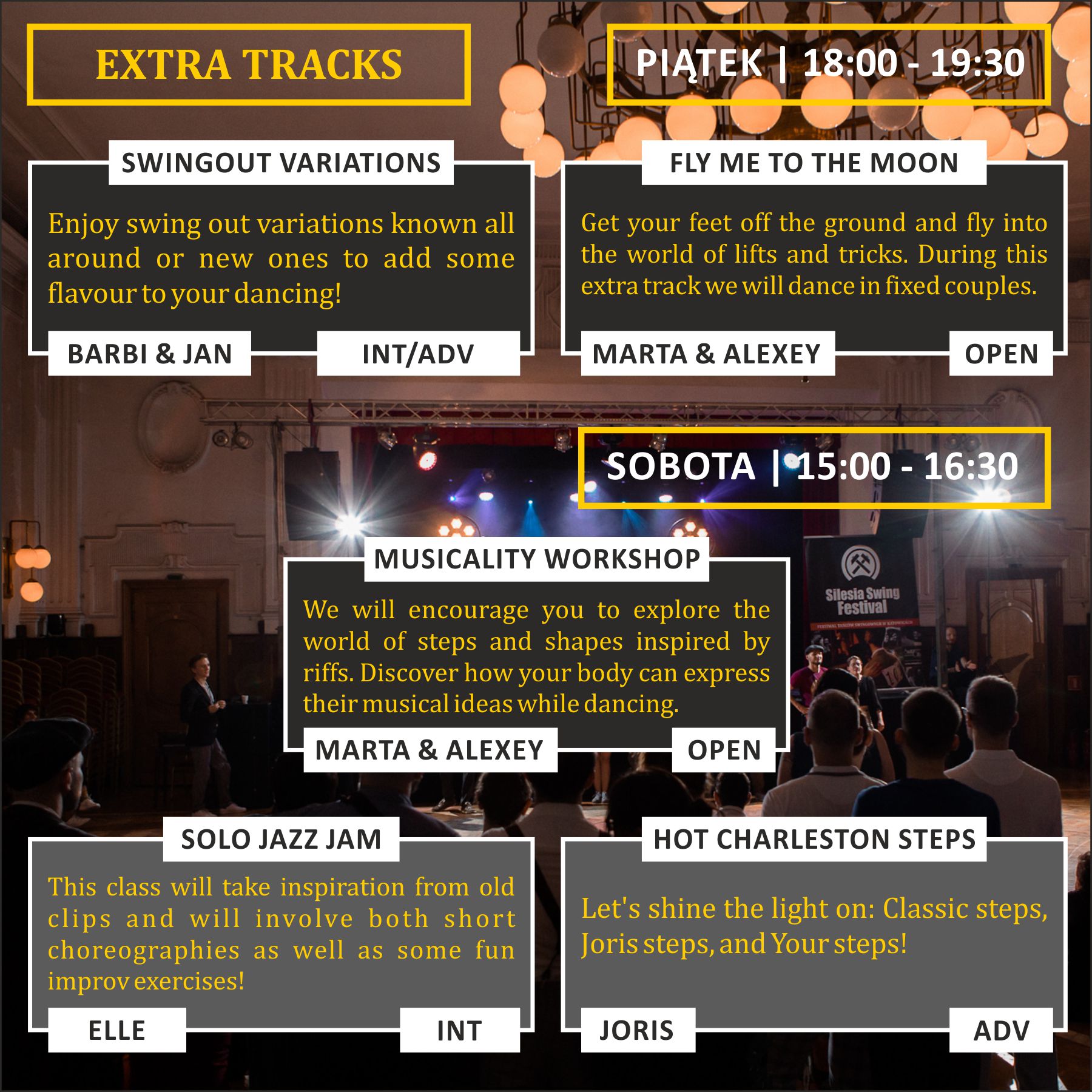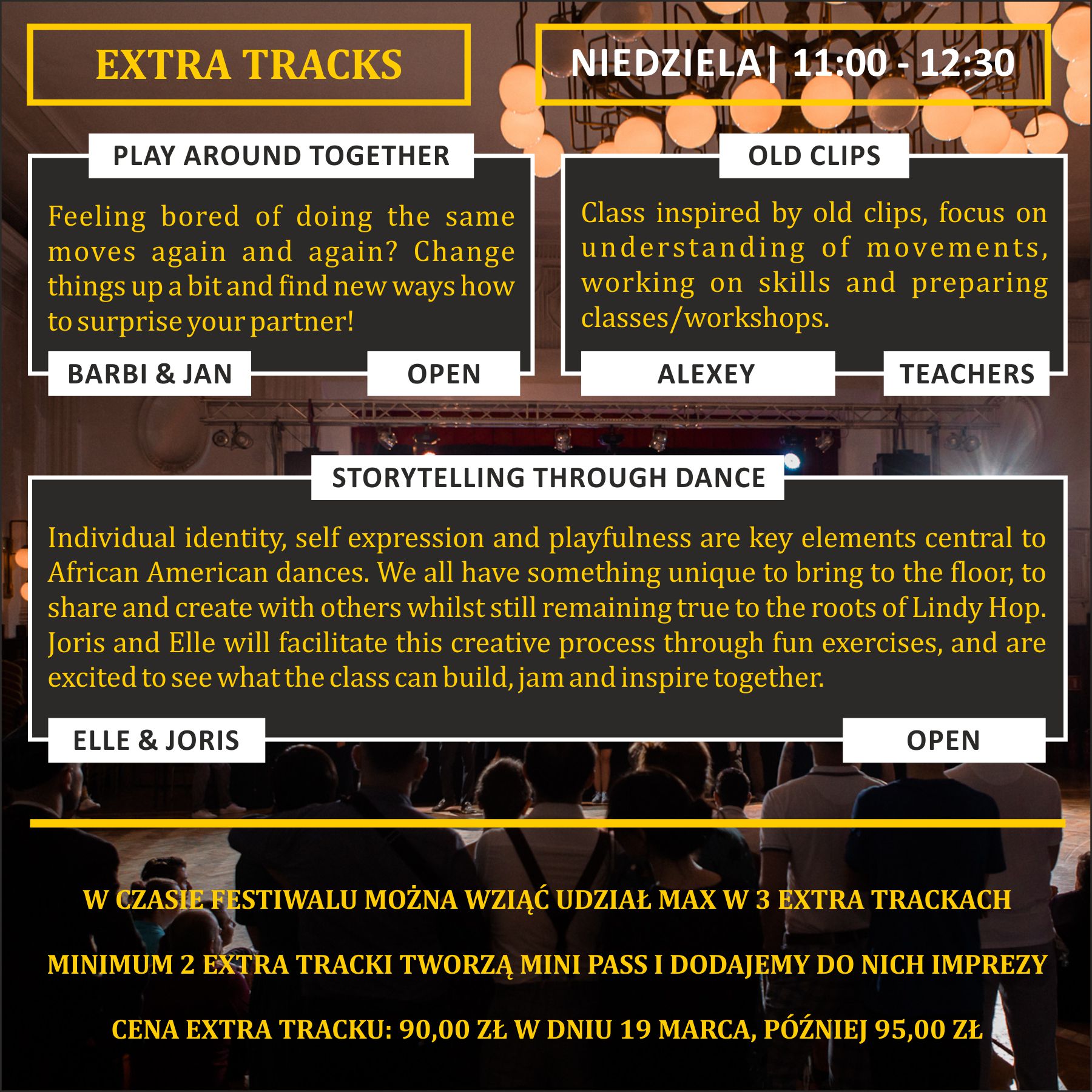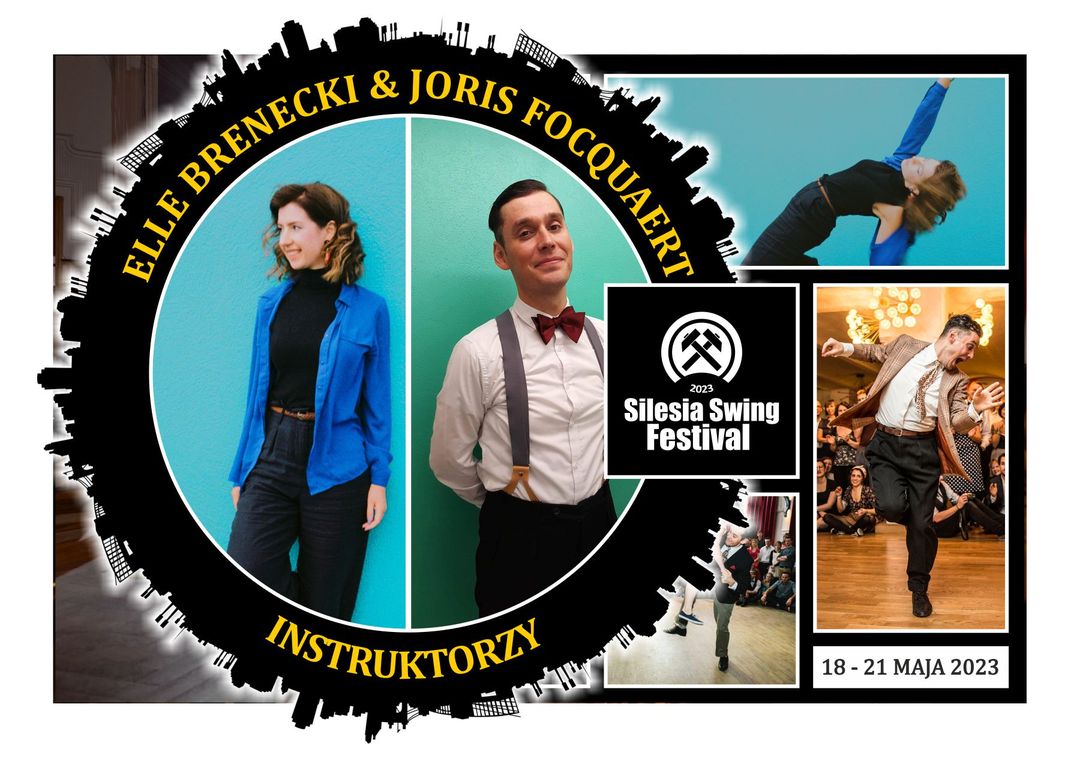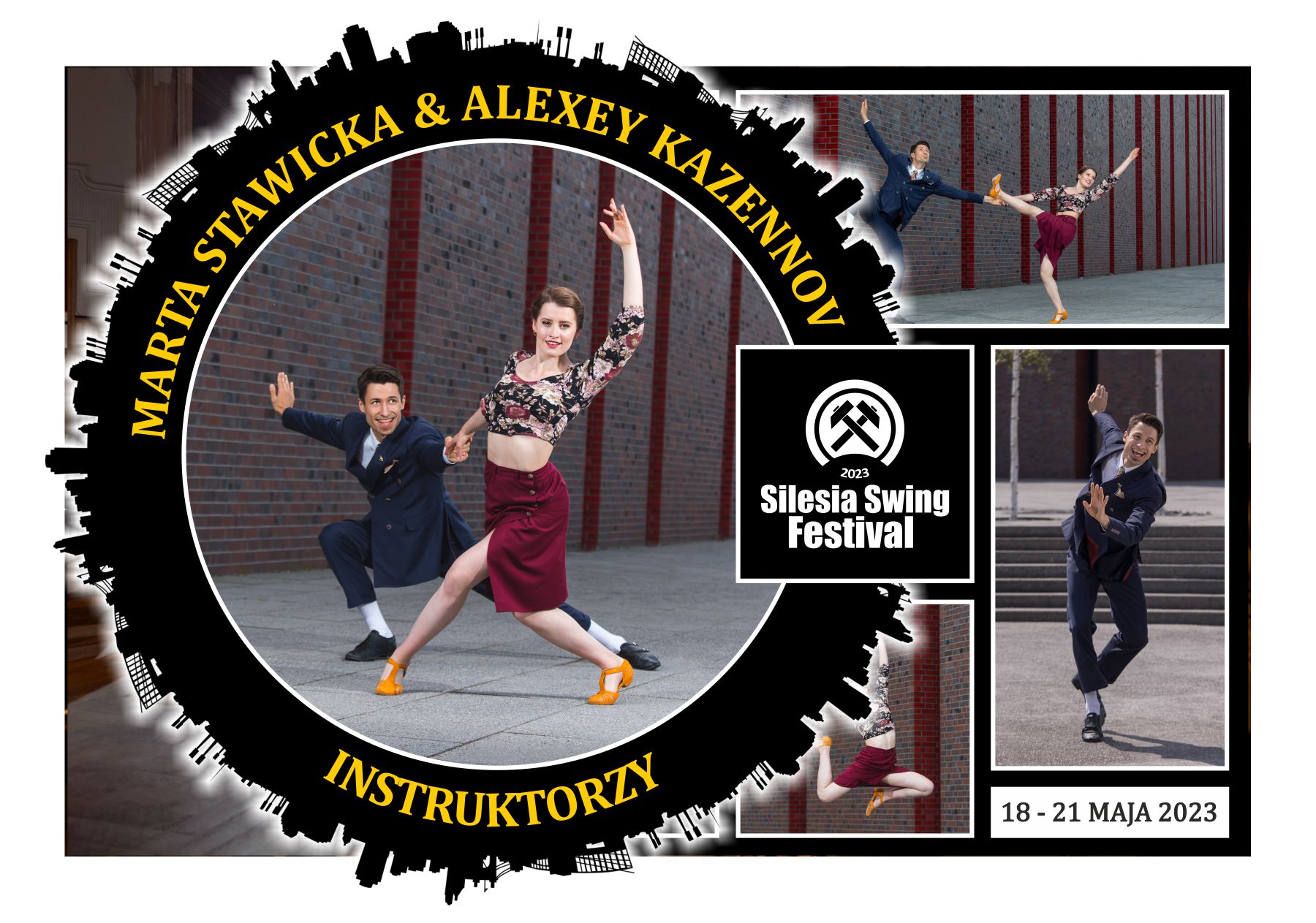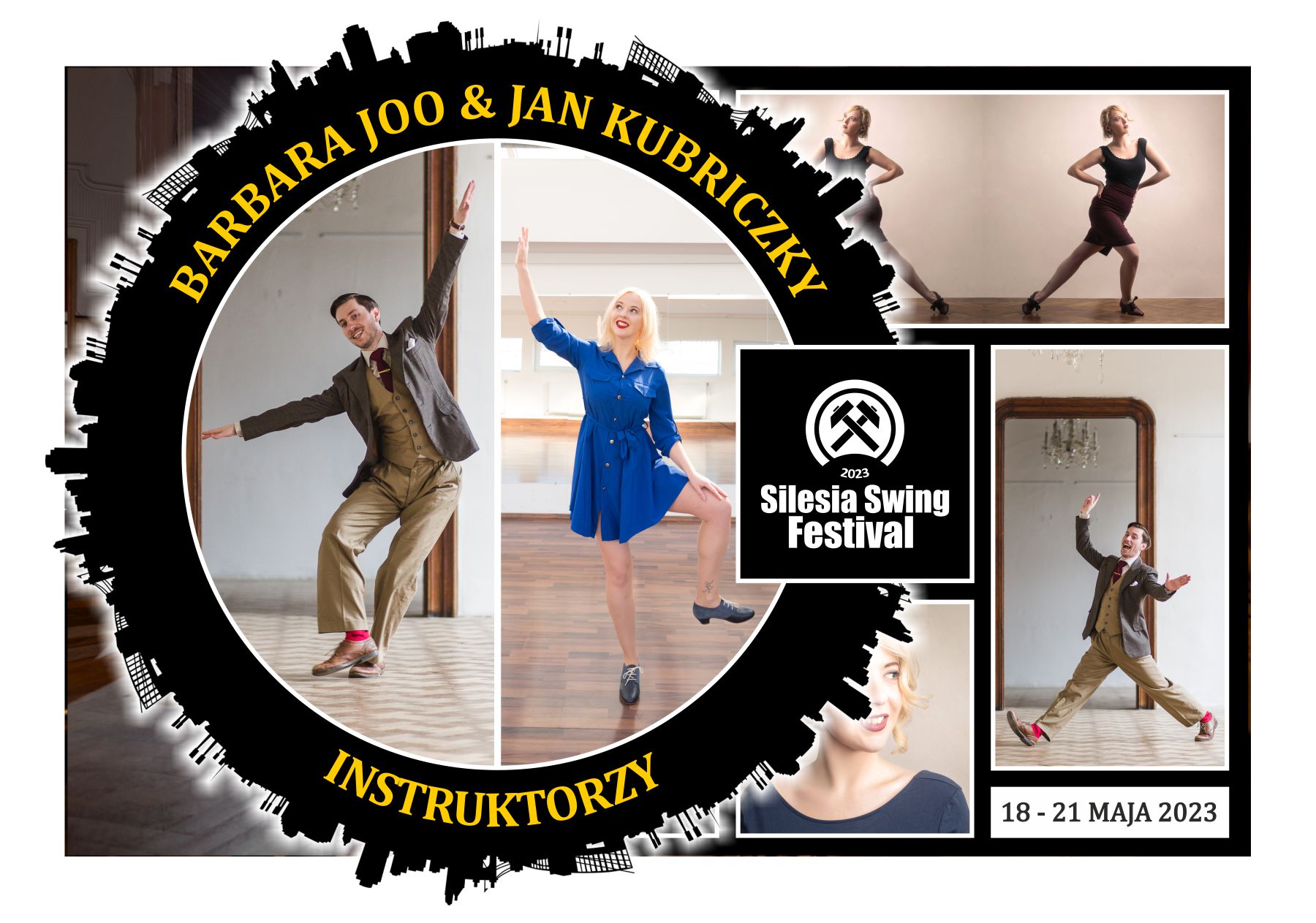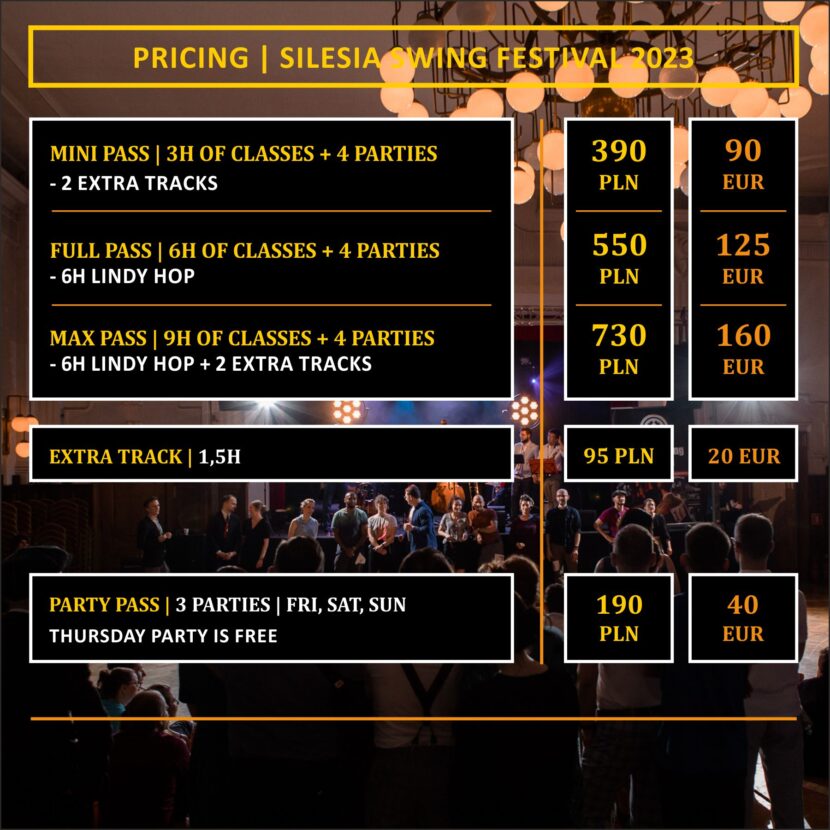 FESTIVAL T-SHIRTS AND BACKPACKS FOR SHOES
This year's edition of the Silesia Swing Festival has received festival t-shirts (and even shoe bags) with unique graphics created by an extremely talented designer from the Czech Republic - Veronika Tucoglidisová 🙂
T-shirts and backpacks are in burgundy and cream colors. Men's and women's t-shirts differ in cut. The size chart is in the registration form.
We accept orders until: April 16!
PRICES
T-shirt: PLN 85
Shoe bag: PLN 40
DESIGNER
Veronika Tucoglidisová, painter and designer based in the Czech Republic. She is doing t-shirts herself with screen printing technique therefore each piece is unique and handmade.
T-SHIRT MANUFACTURER: SOL'S
A french brand that is on the market since 1991. Both t-shirts are made from heavy 100% cotton 190gsm. The second option has a slightly different shape and is 175gsm.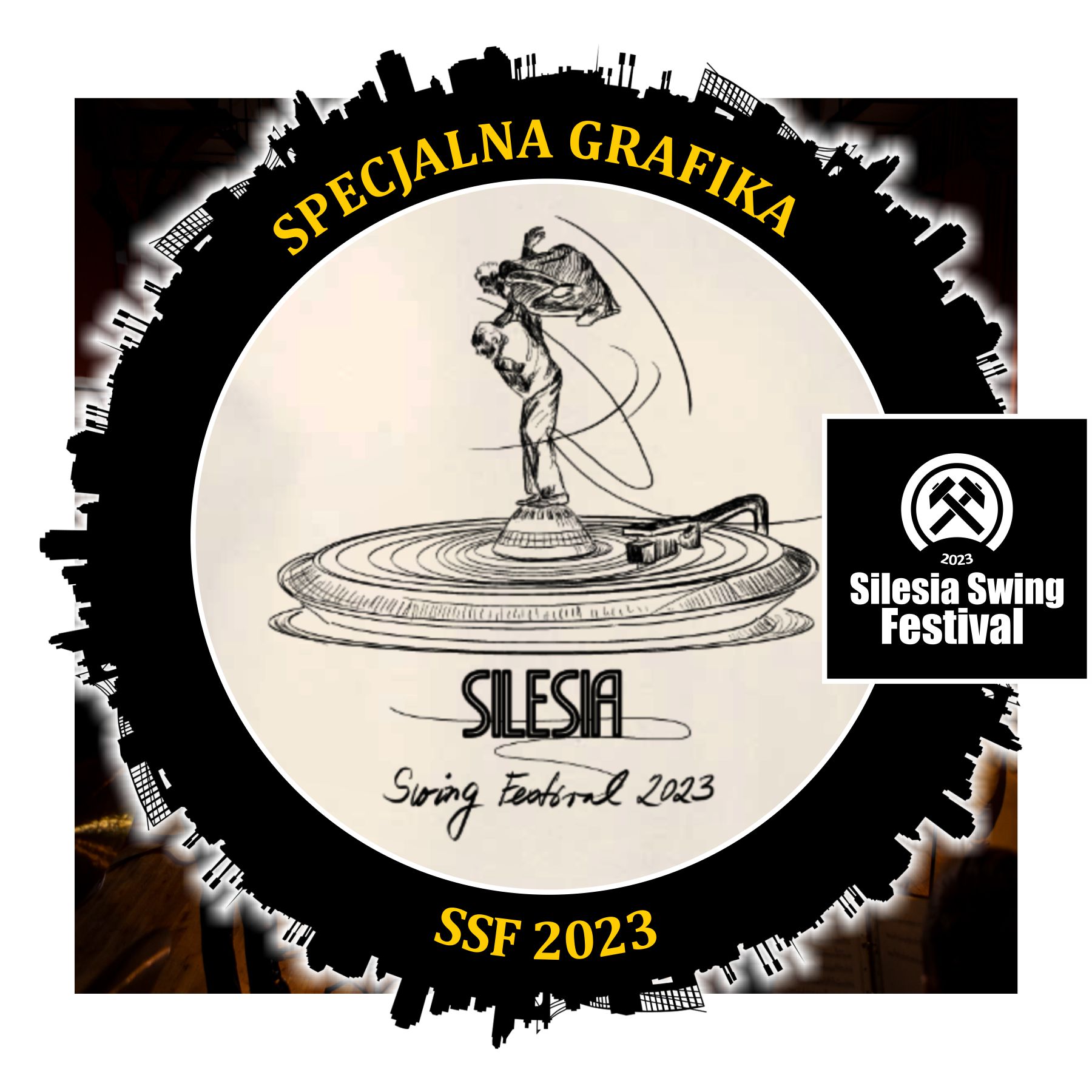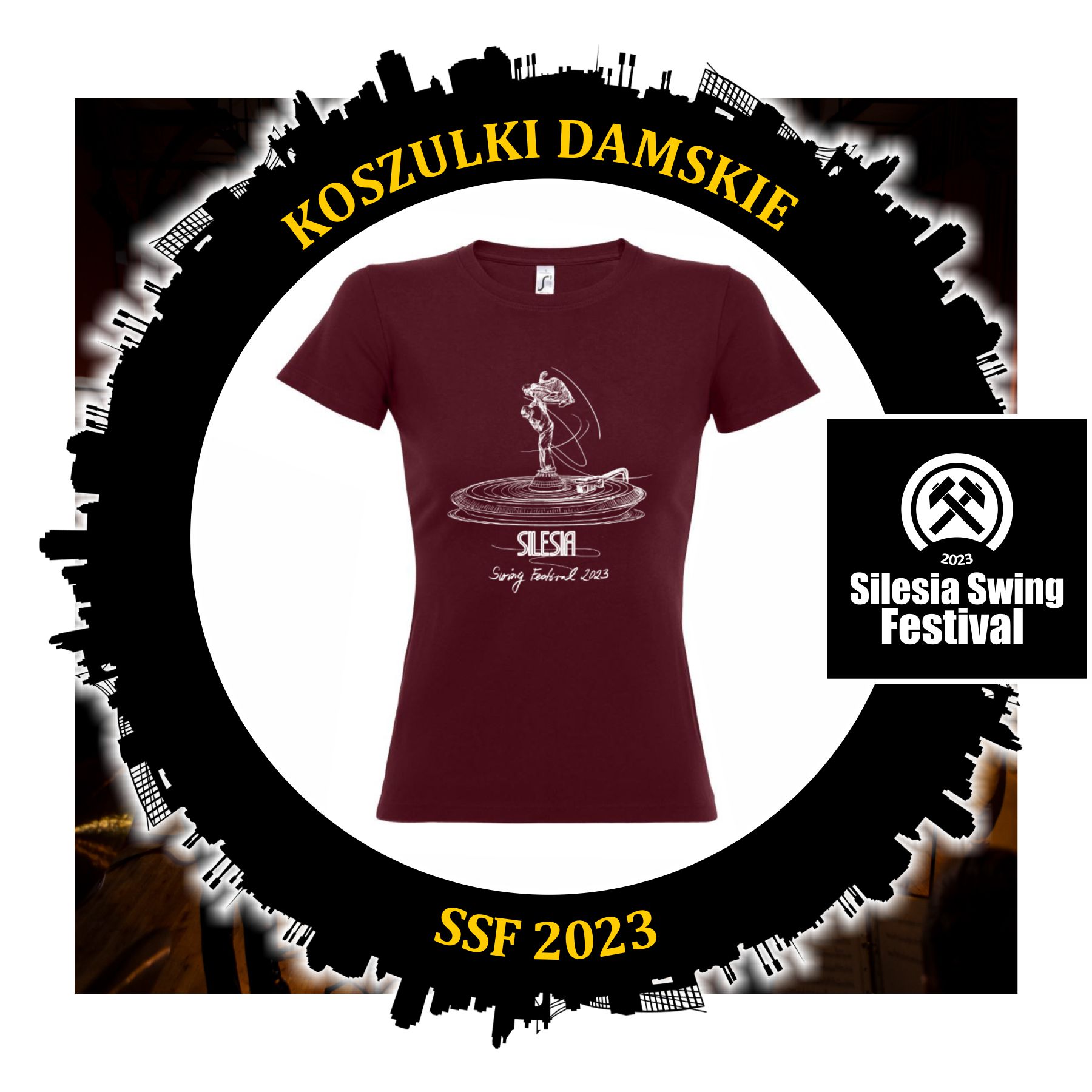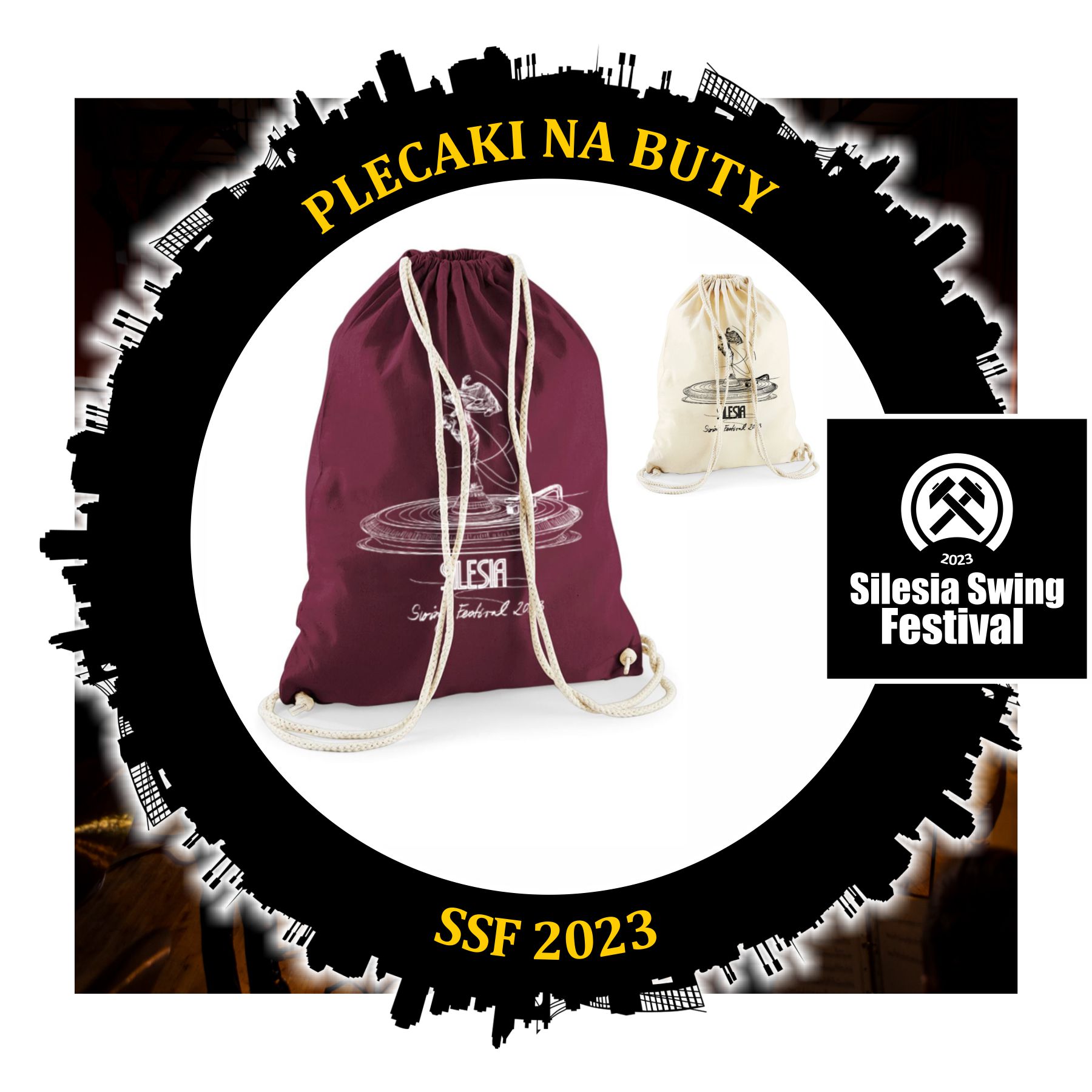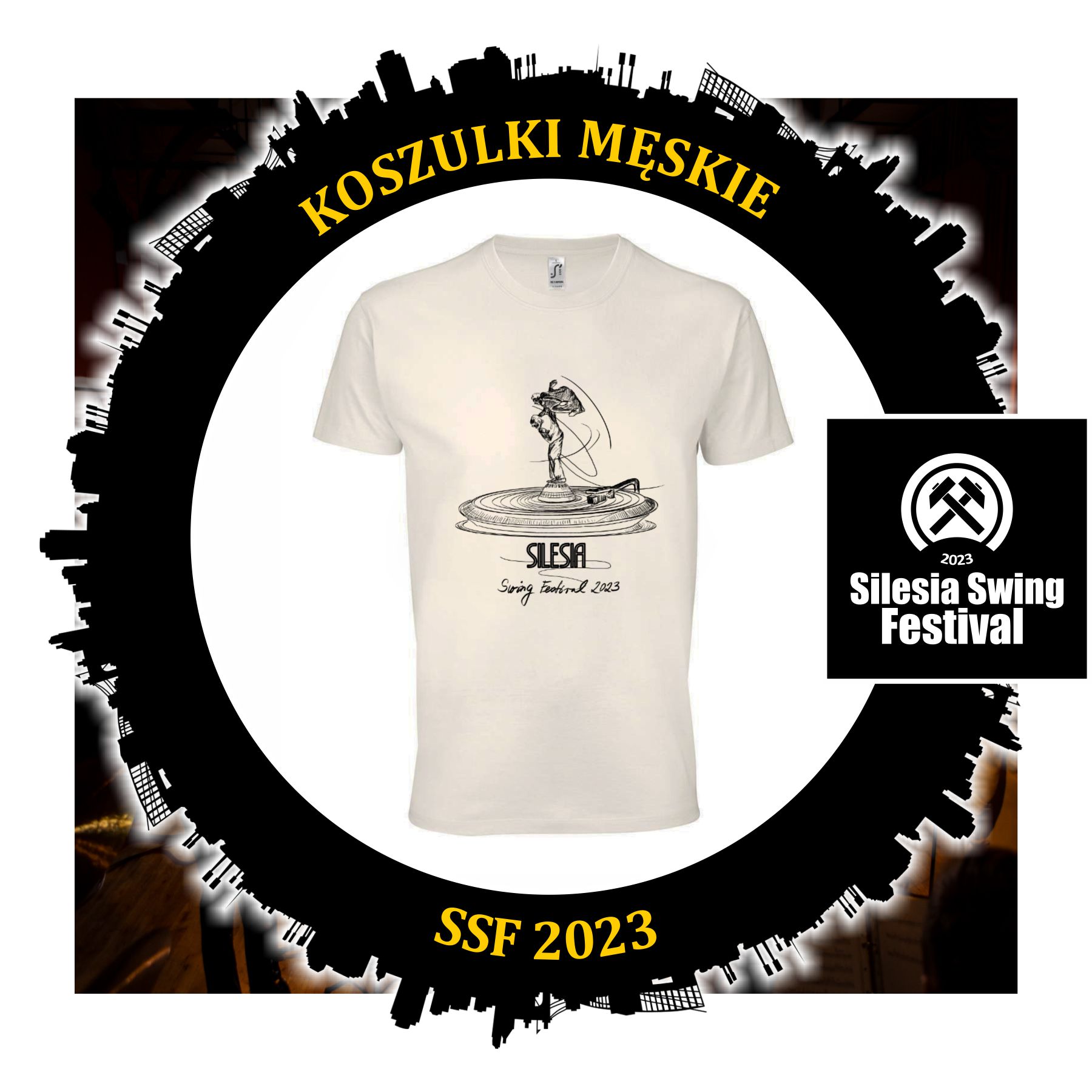 CONTACT
The latest information is published on Facebook.